Accelerated orthodontics is a treatment option that allows for faster treatment times. This treatment involves the use of dental appliances that utilize force to move the teeth into their desired position. Because the patient wears these devices during the day and night, they can move more quickly through the treatment process. This treatment is ideal for patients with mild misalignment.
Accelerated Orthodontics vs. Traditional Orthodontics
Traditional orthodontics focuses on tooth movement. Many patients wear braces for 1-2 years to move their teeth into their ideal alignment. Then, retainers are used to hold the new alignment.
However, accelerated orthodontics is a combined approach. It involves both tooth movement and tooth straightening to give patients their best smile in the least amount of time.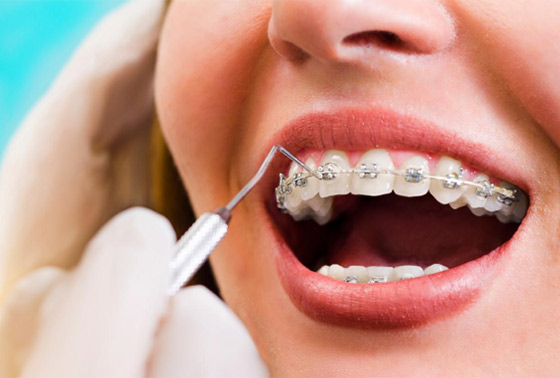 Benefits of accelerated orthodontics
With accelerated orthodontics, patients can expect to spend less time in the dental chair. Plus, the benefits of treatment are also achieved in a shorter period of time, which can help to shorten the overall treatment time.
Excellent, faster results
With accelerated orthodontics, patients can complete their treatment in a fraction of the time of conventional orthodontics. They can receive the same results, but the treatment time is reduced. This means that patients can complete treatment in as little as six months.
First, accelerated orthodontics means you'll finish treatment sooner. No one wants to struggle with braces for years, so being able to finish treatment in as little as ten months is a big plus.
Second, you'll also experience less discomfort. Traditional braces require patients to wear uncomfortable metal brackets and wires. With accelerated orthodontics, we use clear braces, which are made of tooth-colored materials and don't irritate your cheeks and gums.
When is Accelerated Orthodontics a good option?
The best candidates for accelerated orthodontics are patients who need to shorten their treatment time. If you have a busy schedule and cannot afford to be out of commission for an extended period of time, accelerated orthodontics may be the best choice for you.
By undergoing Accelerated Orthodontics, you will also be able to complete your treatment in about six months. Traditional braces can take anywhere from 12 to 24 months.
Is Accelerated Orthodontics safe?
Most patients who opt for accelerated orthodontics are adults. It's safe because it uses the same materials as traditional orthodontics. However, there are a few groups that should check with an oral health care professional before undergoing accelerated orthodontics. Anyone with loose teeth should consult with an oral health care professional prior to undergoing accelerated orthodontics.
To learn more about our dental services, call us at (718) 459-4700 or visit Creative Dental of Queens, located at 63-58 Wetherole St, Rego Park, NY 11374.