Dental implants are small titanium posts that are placed in the jawbone. The post is designed to replace the root of a missing tooth. This anchors a dental crown, bridge, or denture in place.
Dental implants are an excellent, durable option for people who have lost a tooth due to decay, injury, or disease. Dental implants are also a great option for people who have metal allergies as they are biocompatible.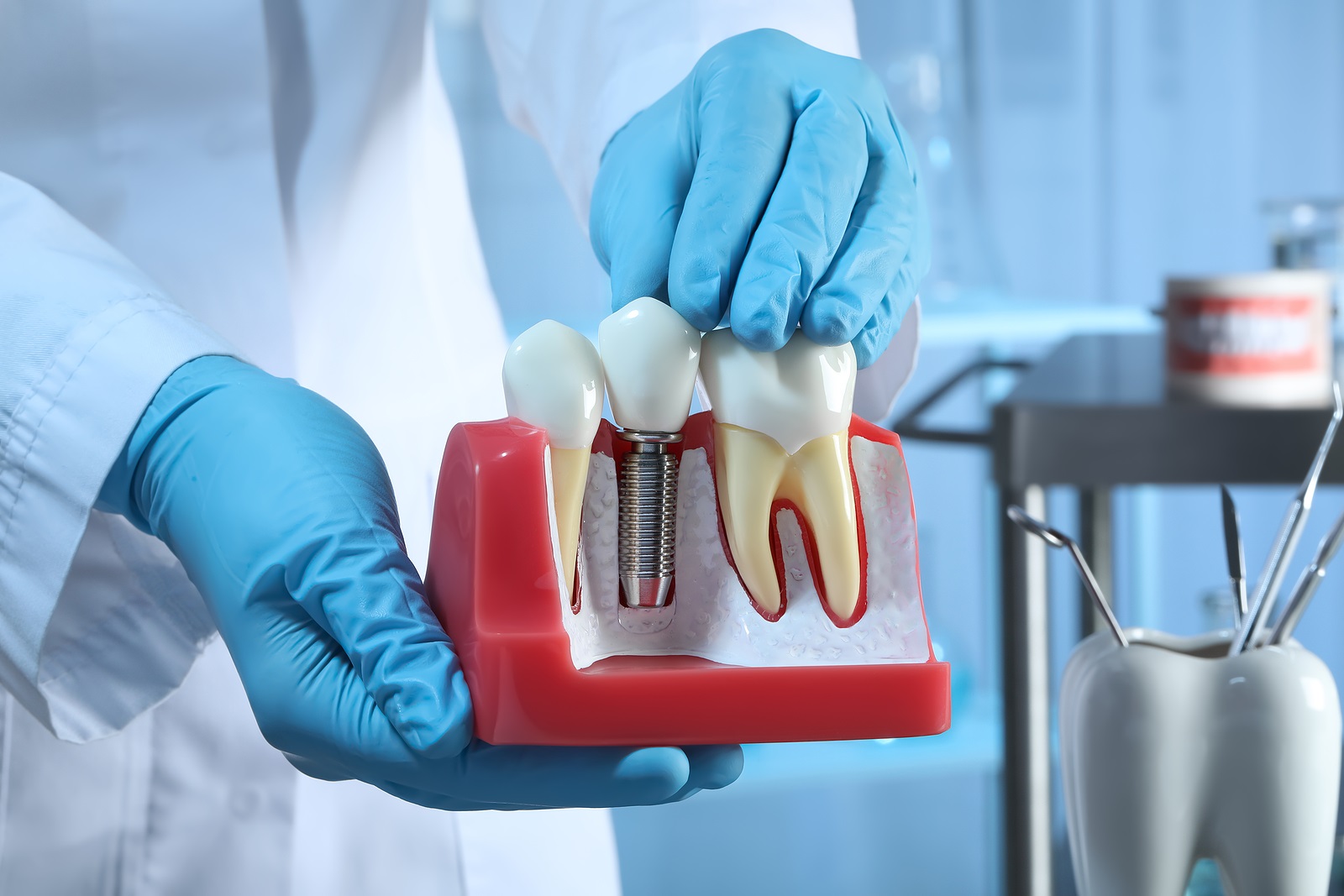 Why Choose Dental Implants?
Dental implants are the only tooth replacement option that replaces both the tooth root and the tooth crown. The implant sits in the jawbone, and a crown is attached to the top of the implant. Dental implants are extremely stable, allowing you to speak and chew with confidence. They are also as easy to care for as natural teeth. Brushing, flossing, and visiting your dentist regularly are all important factors in ensuring the success of your dental implant and maintaining your oral health.
Benefits of Dental Implants
When a tooth is missing, the jawbone underneath will begin to deteriorate. One of the most significant benefits of dental implants is that they help prevent bone deterioration. Dental implants fuse with the jawbone, so they become a permanent part of your mouth, and stimulate it. 
The other significant benefit of dental implants is that they look and function just like natural teeth. This means that you will be able to eat your favorite foods without any issues. Also, you will be able to speak and smile confidently without worrying about your dental implants slipping or shifting out of position.
Am I a Candidate for Dental Implants?
Dental implants are a fantastic, long-lasting solution for missing teeth. However, there are some factors that can prohibit patients from successfully receiving dental implants. Patients should have healthy gums and enough bone to support the implant. Patients should also be prepared to commit to proper oral hygiene following their procedure.
How Is the Dental Implant Surgery Performed?
During dental implant surgery, the dentist will first administer sedation or anesthesia to the patient. The dentist will then surgically place the implant post into the patient's jaw. The implant site is then allowed to heal. The implant post typically fuses with the jawbone in about six months. Once the implant post has healed, the dentist will place an abutment on top of the implant post. The abutment provides an anchor for the crown. The dentist will then place the crown on top of the abutment. The crown is typically made of porcelain and is designed to look, feel, and function like a natural tooth.
To learn more about our dental services, call us at (718) 459-4700 or visit Creative Dental of Queens at 63-58 Wetherole St, Rego Park, NY 11374.